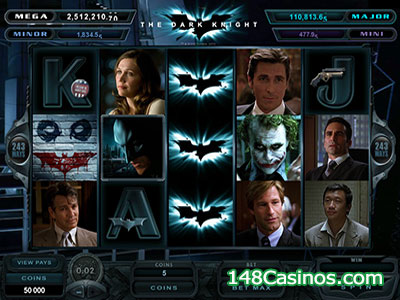 Microgaming, one of the highest recognized providers of online casino software, was thrilled to announce that it has entered into a licensing agreement with comics DC Entertainment.
In terms of the deal, Microgaming has acquired the rights to Warner Brother's classic super hero Batman movies, The Dark Knight and The Dark Knight Rises. Both these movies were directed by Christopher Nolan and star Michael Caine, Christian Bale, Morgan Freeman and Gary Oldman.
Microgaming will adapt The Dark Knight into a slot machine and bring all the popular characters from the films to life in the games which will offer all the latest features such as cinematic Spins.
The 25 line slot game the Dark Knight is due to be released by Microgaming on Thursday, June 28 while the Dark Night Rises slot game which is based on the new Batman film is due to be released next year.
Another popular Microgaming slot game based on the firm trilogy The Lord of the Rings is unfortunately being removed from the online casinos for some unknown reason. It has, however, been rumored that the reason for the slot being made unavailable is because of royalties.
Dark Knight offers players many exciting features that include random progressives connected to four huge jackpot possibilities, heaps of bonuses and random prizes that are due to be awarded during game play.
Players are well advised to log in to their favorite Microgaming casino on June 28 when Dark Knight will be released as this slot game is bound to be a huge success.

Royal Vegas Online Casino – Best Microgaming Casino