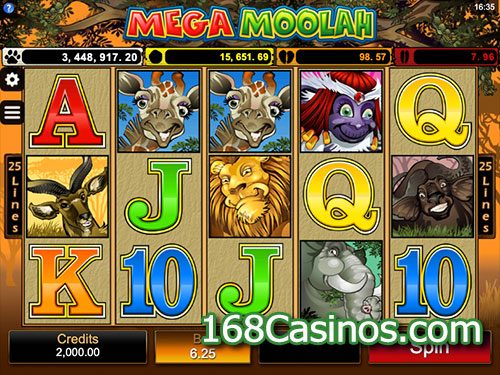 Microgaming, an award-winning online casino games developer, is thrilled to announce that the progressive jackpot tied to its Mega Moolah video slot was recently hit by a British player that resulted in a seven-figure prize.
The Isle of Man-based firm issued a press release a few days ago revealing that the anonymous player was enjoying a couple of games on its five reel and 25 pay line Mega Moolah video slot" at GenesisCasino.com when the punter hit the progressive jackpot that resulted in a cash prize of €3,252,353 ($3,610,455).
According to Microgaming, the United Kingdom-licensed GenesisCasino.com is a product of Genesis Global Limited and the lucky punter took home the life-changing cash reward on 8th November 2019 after a wager that was worth only €7.25 ($8.05).
Andrew Clucas, the Chief Operating Officer for Microgaming, commented on the latest win by congratulating GenesisCasino.com and the lucky winner on this truly life-changing win. He added that Mega Moolah has once again delivered an amazing payout.
Clucas went on to say that their industry-leading progressive jackpot network has now paid out €1.1 billion ($1.2 billion) and continues to lead the way, offering players thrilling and rewarding gameplay experiences.
Ariel Reem from Genesis Global Limited said that GenesisCasino.com was launched by a team of experienced and enthusiastic specialists in 2014 and went on to establish itself at the forefront of online entertainment, courtesy of collaborations with skilled and passionate people.
Reem also said that they are ecstatic for the player on the massive win on the Mega Moolah jackpot. He added that they look forward to seeing many more winners on their platform.