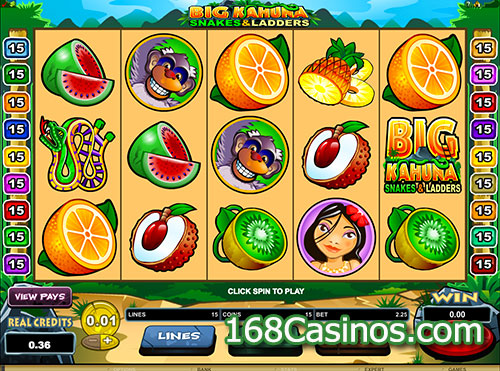 After a big success of Big Kahuna slot Microgaming did not miss the opportunity to encash its popularity hence launches its second version Big Kahuna Snakes & Ladders which is more or less like its prequel but with more glorified bonuses and excitement. Like the first part, here too you will find the symbols like five fruits, the big Lizard, and the laughing Monkey which is there to remind you the excitement you got playing the first part. However, the difference starts from the random free spin rounds along with wild and bonus rounds that will surely take you up from your seats. First thing first, let's talk about its visuals and other basic details.
Big Kahuna Snakes & Ladders Slot is a five reels slot game with fifteen paylines betting option which is more than enough for almost every kind of slot gamer these days. Moreover, there is not very hard and fast wagering requirements; you can start playing with as low as one cent, however, if you are a serious gamer who likes to rolls the money faster, you can maximum bet 300 coins per spin which is a big bet for any slot player.
Anyways, number of coins per line is kept limited to just two which makes it luring to even small gamers and if you want to experience it in Expert mode, there is one where you can configure it to run in Auto Spin mode with predefined options which is a great feature if you don't want to mess with screen after every spin.
Big Kahuna Snakes & Ladders Slot Gameplay and Object
The sole objective of the game is to find the Big Kahuna's stolen mask and in doing that you will be required to do many things like climbing up onto the stairs taking care of snakes which are there to bite you and throw you out of the game. Everyone knows about the old time classic snakes and ladder game hence everyone gets accustomed to it with the first spin itself. Like other slot games available today, there is a wild symbol that can help you complete a winning combination along with a scatter that lands you into the free spin round with a prize multiplier. Noticeably, the Snakes and Ladders which is the scatter of the game needs not to be on the active payline, it can reward you even if it lands anywhere on the landing screen.
Another useful feature you won't find in other slot games easily is its speed adjustment to make sure you won't empty your bankroll in seconds!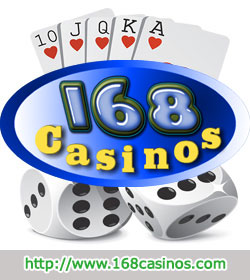 Visuals
Since it the second franchise of popular slot game, Big Kahuna Snakes & Ladders Slot has to have one step ahead in terms of graphics and sound compatibility and Microgaming has done a great job in designing a game that truly depicts a perfect atmosphere for you. Symbols although carry just two dimensional graphics yet they force you to indulge in their rolls once you start the game.
Overall, this is a good attempt from the House of Microgaming to enhance Big Kahuna slots franchise popularity among regular as well occasional players and you should play it if you have ever been through its former version.

Try Your Luck at Players Palace Casino