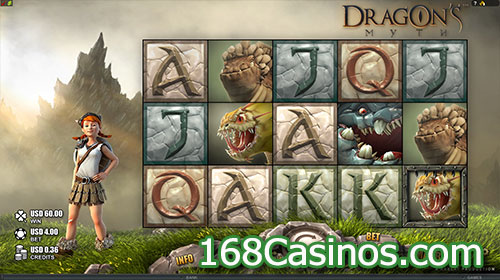 Contemporary online slot gaming is one of the most decorated form of casino games and Dragon's Myth Slot is the perfect example of how innovative slots developers have now become. Powered by Rabcat Gaming, Dragon's Myth Slot is a five-reel, three rows slot game based around a young girl and her pet dragon. It offers as many as twenty paylines betting option which is enough for every class of slot player. The best part of this slot is its cool looking user interface which is designed using three dimensional visuals which is the key feature of this game and as expected all the symbols are as well in match with its core.
First, let us talk about its landing screen and how brilliantly it has been designed by the developer, its background contains mountainous and craggy backdrop and as far its reel matrix is concerned, it is the finest part of the its UI. Bottom area also carries an innovative user interface like clickable options on rock that reminds that you are playing a dragon theme game that lives primarily on mountains. Game symbols include four different dragons which are the high paying ones along with J, Q, K and A that pays the lowest.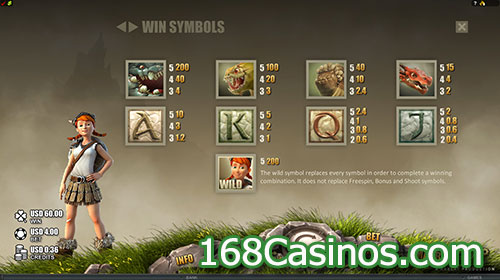 Dragon's Myth Slot Gameplay
Though its user interface is kind of innovative but options reside in there are similar to other slots available today. You first need to pick the coins with their values along with number of paylines you want to bet upon. Then you are required to hit the Spin and your screen starts rolling offering you your landing screen in few seconds. Close up of the girl is the wild one that can replace every other symbol of the game except scatter one. Other supportive add-ons are its bonus rounds which are as well innovative in their own way.
If you want to check the payout options before you roll the spin, you can do so by hitting the paytable which lists all payout combinations and you can better prepare better game strategy.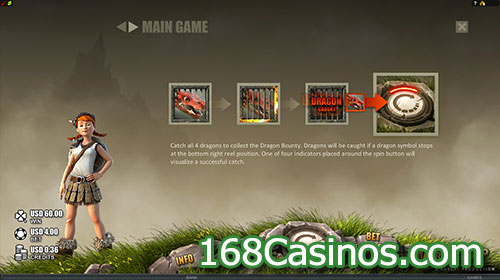 Dragon's Myth Slot Bonus Rounds
Among several add-ons, Dragon Bounty is the most distinguished which is unique in itself. If you closely look at the home screen, there is a metal cage surrounding the bottom right hand reel position and if you could land four different Dragan over here, you are rewarded a cash prize and round starts again. Next bonus round is Free Spin which is triggered if you could land three or more scatters on the landing screen. This round offers you up to 20 free spins.
Last surprise is its Gamble round which is there if you could win something. In this round you are required to pick the egg that contains the dragon and if you do this correctly, your winning gets doubled, however, if you could not, your winning is nulled, so be careful when you are picking the undisclosed eggs.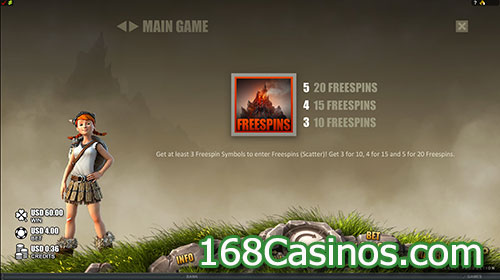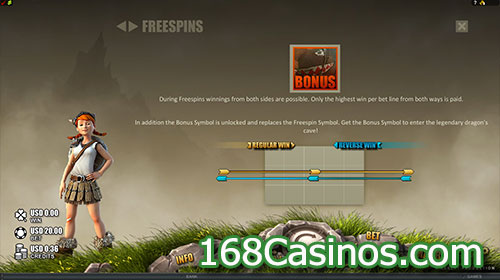 Try Your Luck at Jackpot City Casino