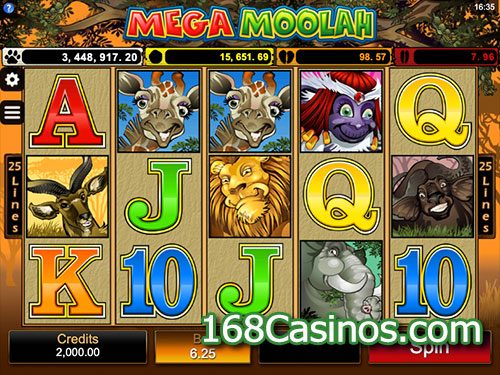 It has been revealed that yet another lucky punter managed to hit the Mega Jackpot on Microgaming's Mega Moolah slot game on Wednesday, 16th October, 2019 that resulted in the player taking home a massive cash prize of $3,558,641.
This latest win is the second hit on the jackpot this month and the third hit in the past five weeks. The hit is also the 60th win recorded for the prize since December of 2009.
The player's win is far below the average amount of $5,779,932 per win that is won approximately every 8 weeks and even further behind the record amount of €18,915,721 that was won a year ago.
Mega Moolah is Isle-of-Man based Microgaming's flagship progressive jackpot featuring the network's largest jackpot pool, free spins, wild symbols and scatter symbols.
The jackpot is four progressive jackpots in one – Mega Moolah Mega, Major, Minor and Mini in decreasing order of size.
The Mega Moolah Mega seeds at $1,000,000 and can now be played on Mega Moolah Isis, Mega Moolah Summertime and Mega Moolah 5 Reel Drive slot games. Players' chances of winning the jackpot does not vary – no matter which Mega Moolah slot is played. Players who manage to hit the Mega jackpot are guaranteed to be an instant millionaire in whichever currency they play.
Players must gain entry to the progressive bonus round in order to win the jackpot where they spin a jackpot wheel. Should the wheel stop on the one white-colored segment the player becomes a millionaire.