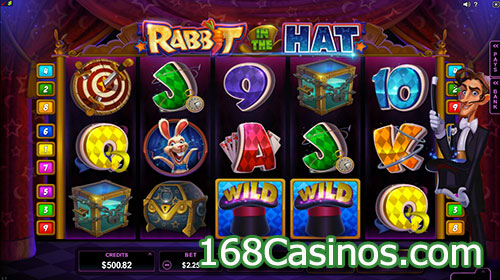 Rabbit In The Hat Slot is an entertaining online video slot game which is designed by the house of Microgaming. It is obviously one of the creative masterpieces from the developer with a five reels gameplay that keeps you entertained throughout your gaming session.
Precisely speaking this is based on a magical theme hence you find all the features in tune with its core like its visual appeal, symbols, and rolls which truly deliver as expected by the developer. For all the multiple paylines betting freaks, Rabbit In The Hat Slot offers a nine paylines betting option with a wagering requirement which can be as low as one cent per spin to as high as 1.8 dollars per spin and being only a one coin per line slot, you can maximum wager nine coins on its roll. This slot especially designed keeping in view the low rollers yet it has few features which are in comfortable range of the high rollers as well. You can feel the brilliance right on its landing screen where we have all the options ready to be used.
First let us talk about its visual appeal and why it is being labeled as one of the best. The background looks like to be a curtain of a stage that recalls us of a typical magic show we see in closed surroundings and front area is where reels matrix resides with all the game symbols which again supplement its core theme beautifully. While symbols are carefully designed using three dimensional graphics yet they could have been much better. Almost every symbol looks like the prop of a big magic show especially the symbols magician's trade, locked chests, chained water tanks, knife throwing boards, the blonde assistant, the man in the hat himself, along with crazy rabbit.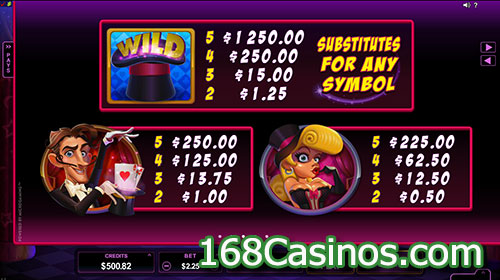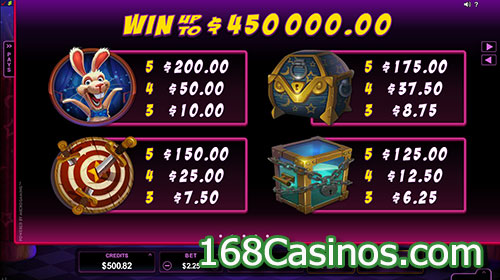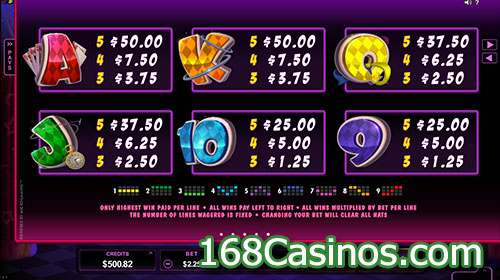 Rabbit In The Hat Slot Gameplay
If you are convinced with its visual appeal and want to try out its gameplay then you need to pick few options like how many lines you want to play with and value of your coins. Moreover, if you do not want to begin with real money there is always demo credit option wherein you can check all the game features with real money like gameplay and if you are an experienced player already start with some real bets.
Once you have chosen your initial options your final step is to hit the Spin that will start rolling the spin and give you your final landing screen in few seconds.
Rabbit In The Hat Slot Exclusive Bonus Rounds
If you are playing a slot game for the first time or even if you are an experienced player, you can enjoy its gameplay even more with the help of multiple bonus rounds available in this slot. First of them is Cash reward which is given when you have the green magic hat on the landing screen and then you are rewarded with the prize written on it. Next one is the Wild Reel which works for you if you have a pink magic hat with "wild reel" written on it.
Further, there are Free Spins and a question mark round which also help players win lots of money at a minimum wager.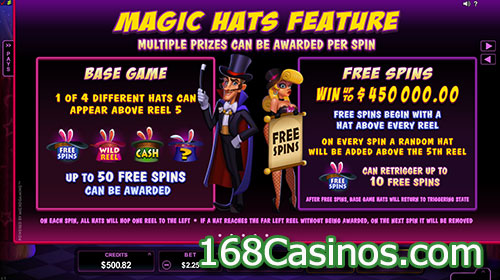 Try Your Luck with Rabbit In The Hat Slot at Jackpot City Casino