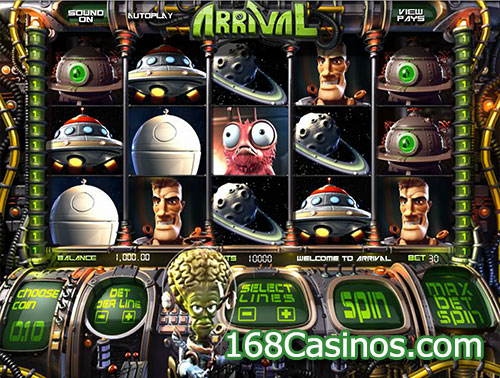 Aliens have ever been one of the curious questions for everyone, in fact, these unknown species have now become an industry in itself and almost everyone is some way or another offering its products linking them with the other planet.
Online casino games developers, like always, took every opportunity before others hence Betsoft designed an online video slot game Arrival which talks about the arrival of aliens on planet earth. Game symbols are also in match with the core like Man, Badge, Camera, Bullseye, Ray gun, Alien, Robot, Space Craft, Saturn, Evil Alien, and a Girl hence it is precisely a brilliant attempt from the developer who has used three dimensional visuals all over the screen along with abstract images and not to mention its visual appeal is unique in many ways, like we have an unorthodox navigational row which more looks like to be the control panel of a space ship while reel matrix also feels like you are talking with them using some kind of video conference. Since this is an innovative slot game, it has to have an affordable wagering requirement so more and more aspiring slot players could enjoy its gameplay and Betsoft has done its best to bring it into the vicinity of every slot player.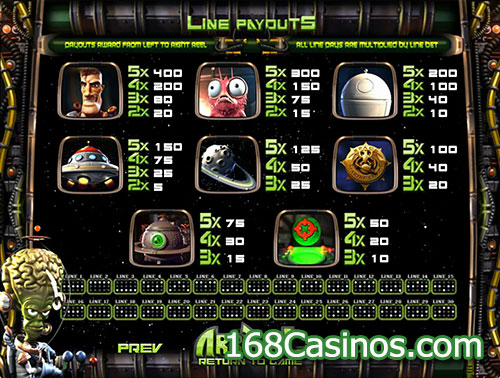 Arrival Slot Gameplay
If you are really someone who likes to know more about the aliens or UFOs than this is certainly a slot for you only, and like many of us, this is the hottest topic to know more about. To create a biggest fan following of this slot, Betsoft has kept its wagering within affordable limits of everyone – like any player can start rolling the reels with as low as two cents coin which can be as high as fifty cents per coin – and since Arrival Slot is a thirty paylines slot game you can maximum wager 150 coins on it which makes it interesting for high rollers as well. Anyways, if you are convinced about its features and want to play this slot for real money, you need to pick few preliminary options like number of coins, paylines, and coin values. Once done, hit the Spin and reels will start rolling to offer your final landing screen in few seconds.
If you could land five of the Man symbols on the landing screen you win highest prize of the game, i.e., 2000 coins which is way too higher than other similar slot games.
Arrival Video Slot Extras
To make Arrival Slot on the radar of every slot aspirant, Betsoft has added several features which help you win more and more and few of them are obvious wild and scatter symbols along with a highly rewarding bonus icon. As far free spins are concerned, you need to land three or more of the Brain symbols on landing screen and then a UFO will magically turn one reel completely wild and then a set of free spins are awarded to you. Similarly, there is a The Ray Gun symbol that triggers a special Pick Me type of bonus game feature if you have three of them spinning into view. Herein, when they do spin in the game will stop and you are faced with picking just one of those symbols.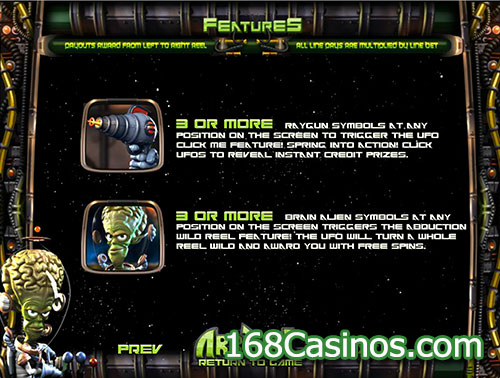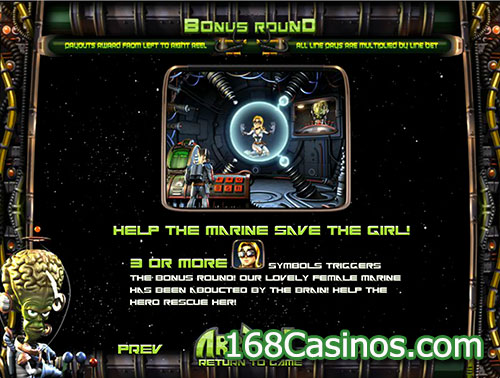 Try Your Luck with Arrival Slot at Box24 Casino