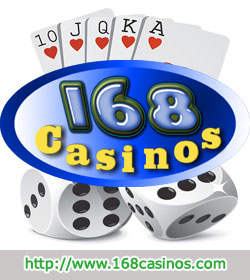 Among all the casino games developers, GamesOS has recently been a leader with its unorthodox gaming variants presented in a unique style. Further, its three dimensional visuals interface attracts every online casino player to try his luck over them and GamesOS is getting more and more news signups each day.
Blackjack Progressive Classic is one such game which is the contemporary version of classic Blackjack with the inclusion of multi-dimensional visual appeal along with a progressive pool which adds more flair to its gameplay. This blackjack variant is basically an American version of the game where six classic decks of fifty two cards without jokers are used and before game starts all decks are thoroughly shuffled and then cards are dealt to each player by the dealer who also deals two cards – one face up and one face down – to himself.
The objective of the game is to get higher card combination than the dealer without exceeding the total of 21 and this is again the sole motive in this game too however the only change is you can maximum play three different hands in one game. If you want to play the game you first need to pick the chips available at the right bottom corner and place them at either of the three blank cards space available at just above. Before you initiate your first gaming session, it is important you know basics about the game like:
Here as well dealer deals two cards to him, reveals one of them and if he has one ten or an ace he checks for blackjack.
The dealer can hit or stand on soft and hard seventeen.
You are allowed to Double at first two cards.
One split on a box is allowed.
Split aces are dealt with one card each and blackjack is impossible on such boxes.
You cannot surrender in this game.
You can opt for an insurance in case of an open ace in dealer's hand.
Blackjack Progressive Classic Bonus Rounds
To make its gameplay even more appealing to every Blackjack player GamesOS had added few additional features to make it more luring than ever including its highlight the Progressive Jackpot although to qualify for it you need to place a side bet which is fixed to one dollar. Wins are paid by the combinations made of Aces of Red or Black color available next to each other starting from the first card one the customer's box and they are:
If you have four red or four black aces – You win jackpot!
If you have four different aces – You win х2000;
If you have three aces of the same suit – You win х1000;
If you have three aces of different suits – You win х200;
If you have two aces of the same suit – You win х50;
If you have two aces of different suits – You win х15;
If you have one ace of any suit – You win х3.