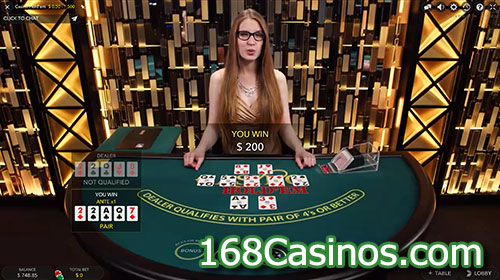 There're tens of card games in every casino but Poker enjoys an edge when it comes to an ultimate card's construction casino game. Moreover, poker itself is not limited to one game as it is a common name given to a family of card games. There are many variants of poker and some of them are actually a hybrid form of two or more poker variants.
Casino Hold 'Em is one such poker hybrid form; this game features goods of the both world, like it has the gameplay based on Texas Hold'em as well Caribbean stud poker; hence it is a perfect time pas game for all poker freaks who want to enjoy two variants within one game.
Casino Hold 'Em Gameplay
Playing Casino Hold 'Em is almost similar to a typical Texas Hold'em along with Caribbean stud.
Here, a player competes with the dealer, not with other players; hence there is a set gameplay which has to be followed by every player.
Secondly, there is a restriction on dealer to qualify, i.e., he must possess minimum valued cards in order to defeat players else players' bets are paid according to the paytable except their call or any side bets.
Anyways, before starting a game, every player needs to put a compulsory bet called Ante bet and then dealer deals two cards to each player; he also deals two cards to himself. Any player can also wager an optional side bet along with his ante bet.
Now, further betting options come in; there are two choices; either a player has to call a bet or give up. If he gives up, he loses both his ante and side bets, however, if he continues, he needs to place additional bet called a call bet.
Now, it's time to deal five community cards on the table, and both dealer and player try to club best five cards hand ranking out of given cards.
Dealer must have a hand of minimum a pair of 4 or better in order to qualify, and if he qualifies and beats the players; all players lose all bets. If any player has a better hand ranking, he gets twice of his ante bet and his call bet is paid according to the paytable. There are various tips and tricks to improve player's winning chances.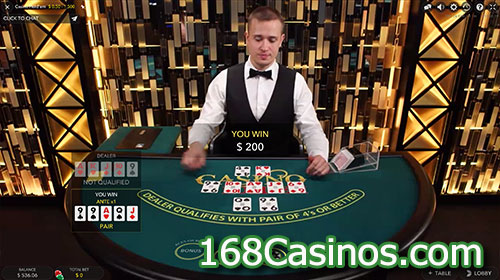 Try Your Luck with Live Dealer Casino Hold 'Em at Jackpot City Casino