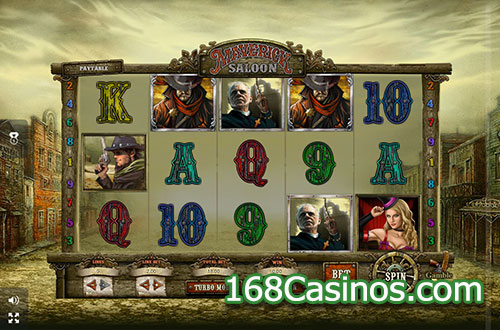 Maverick Saloon Slot is a five reels online video slot game that offers a descent nine paylines betting options. This is a product of GamesOS/CTXM software provider hence carries lots of exclusivity in its gameplay, offering, and smooth play.
Maverick Saloon Slot is themed around the popular Wild West and carries all the symbols in match with its core such as a cowboy, a sheriff, a priest, an Indian, a sexy lady, two combinations of letters, and a number nine. If we talk about its visual appeal and how good it has been designed by the creative team of… Continue reading →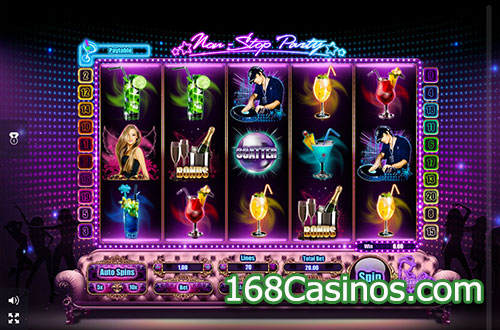 If you are a lively person who is fun loving and always expect an action, then Non-stop Party Slot is the slot which is designed by GamesOS for you and if you are an extreme slot player already then you can enjoy its peak excitement playing its auto spin and fast running modes.
As its name suggests, it's a Party theme slot game hence all the symbols are designed in line with its core where you can sense the party right from the moment you land its home screen which is shiny, glittering, and carrying disco in the background.… Continue reading →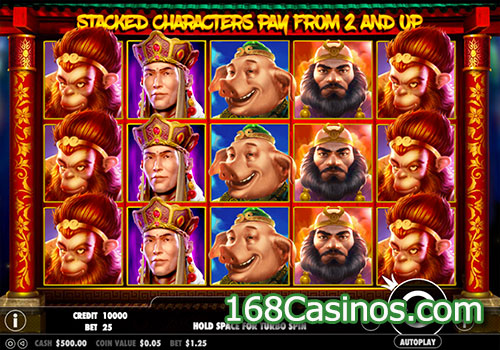 Days seem to have gone by when we had only few casino gaming developers as now we are having a healthy list of promising casino games providers especially online slots which is the most revenue generating game for every online casino.
In this list of brilliant slot options, Journey To The West Slot is the one which is developed by the Opus-Gaming who is rather an unknown slot developer but thanks to its latest addition to casino games including table, card as well slot variants which have made it one of the most creative gaming solution providers.
Anyways, talking… Continue reading →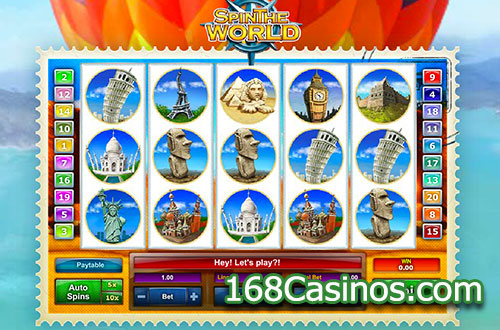 Spin The World Slot is an online video slot which rolls around the world, yes, you guessed it right it talks about the famous buildings from around the world that everyone wants to see at least once in real life like Tower of London, Pyramid, Eiffel Tower, Statue of Liberty, and Leaning Tower of Pisa.
Actually, the symbols this game talks about are the most popular and enjoy the biggest list of aspiring visitors hence those who can't visit there would surely like to enjoy them on reel canvas hence GamesOS, the developer of slot, decided to design a… Continue reading →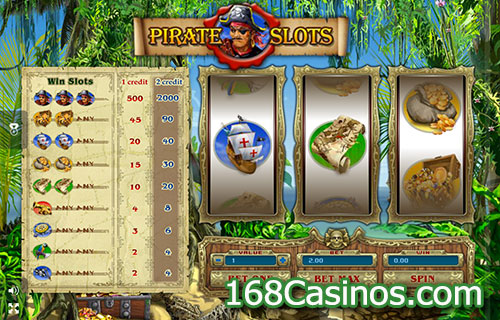 Pirate Slots is a classic slot designed by the creative maestro GamesOS. Why this game is labeled classic because of its one line gameplay which is rare to see in contemporary slot market. But anyways, no matter how many lines it offers to bet upon, it is as interesting as any other slot having lots of paylines could be and GamesOS has taken care of other features to compensate on fewer lines which are intentionally done by the developer to keep it basic and attractive for the first timers.
The home screen itself is completely filled and decorated and… Continue reading →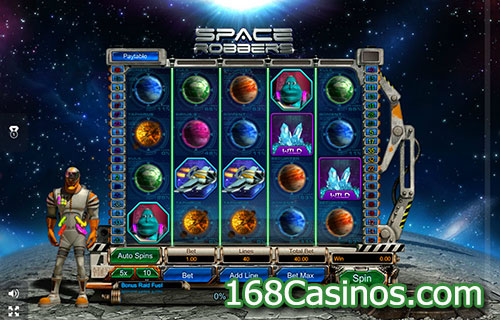 Space has ever been the curious topic everyone wants to know more about and casino games developers are always looking for this theme everyone is so excited about hence we have the Space Robbers Slot which is a product of GamesOS/CTXM software provider.
Space Robbers Slot is basically a five reels online slot that offers forty paylines betting option and not to forget it has lots of exciting features to make you its diehard fan. First, let us start with its visual appeal to find out if developer has made any mistake in this department. The landing screen represents… Continue reading →