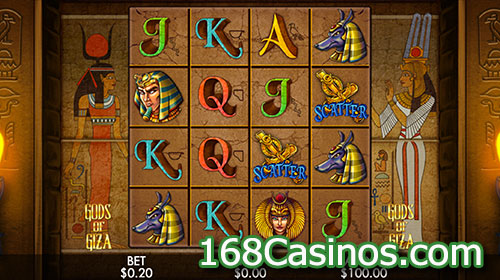 Gods of Giza Slot  is an Egyptian culture theme based slot game developed by the Genesis software provider. Gods of Giza Video Slot is a four reels slot game which is rare these days and offers as many as twenty paylines betting options.
Coz of its unusual theme, this slot drew unexpected live crowd when it was first launched in the online casinos and even today this is being played in curiosity to know more about the most ancient civilization on the Blue Planet. Anyways, talking about this game and how better it could deliver in interpreting the ancient lifestyle, then Genesis software provider clearly did a decent job by depicting the real life icons the screen – since they all are three dimensional. Each detail of the Egyptian civilization has been worked upon including the way game symbols are being deigned showing how the time would have been when the peoples in that age would have been using only symbols to communicate. Apart from basic design and their beautiful presentation on the screen, its sound is its next specialty which reminds you if you are watching a Hollywood movie based on the theme like Mummy!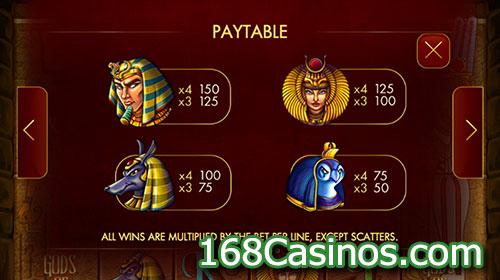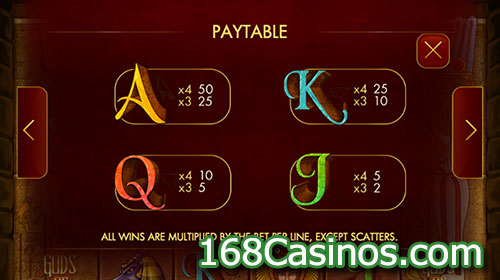 Gods of Giza Slot Gameplay
After discussing its visuals and sound and how good Genesis depicted the ancient civilization, let us discuss if developer has carried its brilliance in gameplay as well and you would be surprised to know all the options a player needs to make are there on the home screen itself like any other contemporary slot with slightly different indentation at the bottom area which looks good and innovative. All the vital info about your current bet are there before you like your chosen paylines, your total bet, and your winning sum. Despite its easy going, you still need to prepare yourself before starting the first roll since this is a slot game and if you play without any strategy you can see your bankroll draining faster than ever.
As far wagering requirement is concerned, there is no minimum wagering requirement per se, you can start rolling the reels with as low as one coin per line and not to forget you get the support of wild, scatter, and free spins as well so you could add bounty of coins into your bankroll.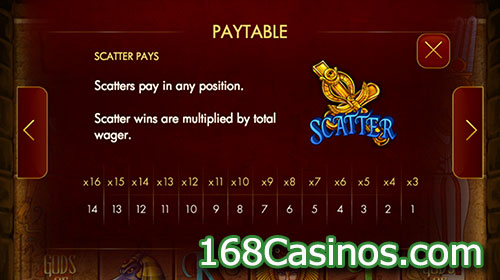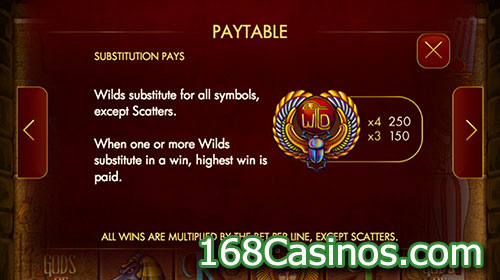 The Miss
Despite several goodies Genesis did little mistake by not adding any Gamble round into it which has now become the synonymous of slot gaming and most of the players come to know about not having a gamble round when they last their game and want to double it!
Moreover, Gods of Giza Slot is no progressive jackpot which can be excused since this is not a high roller slot so players can live with it. But there is one good thing too, i.e., you can still win as many as 250 coins if you could land a dream landing screen.
Overall, it is a good afford from Genesis to deliver such a challenging theme with quite perfection. Players find it useful when they are not having hundreds of dollars in bankroll yet they want to get full-on excitement!