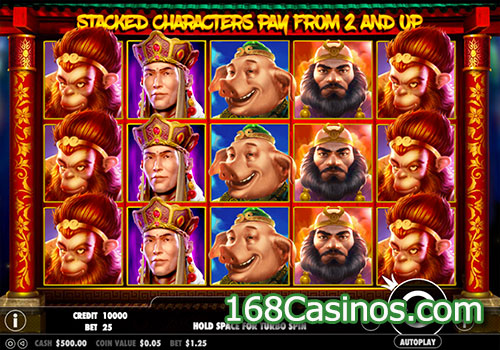 Days seem to have gone by when we had only few casino gaming developers as now we are having a healthy list of promising casino games providers especially online slots which is the most revenue generating game for every online casino.
In this list of brilliant slot options, Journey To The West Slot is the one which is developed by the Opus-Gaming who is rather an unknown slot developer but thanks to its latest addition to casino games including table, card as well slot variants which have made it one of the most creative gaming solution providers.
Anyways, talking about this game, Journey To The West Slot is a five reels video slot which is compatible to host of mobile devices like smart phone, and tablet,. In fact, its design was initially assumed to be only for mobile developers but slowly it gained the publicity for its goods and spread into every play device. Talking about its gameplay, it offers a twenty five lines gameplay with almost every feature you find in every popular online slot games today.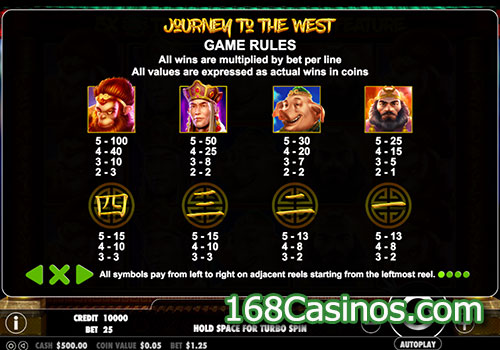 Visual Appeal
The main USP of Journey To The West Slot is its visuals which are simply outstanding. Developer has used three dimensional visuals with a creative thinking. You won't find any static option on the home screen, i.e., all the screen elements are beautifully designed keeping in mind the contemporary slot players. Background itself is the most beautiful part of the screen with a Sun rising to the sky along with natural surrounding containing mountains. Center area is where reel matrix resides with glittering and sharp slot symbols. The creativity is so unique that every time you roll the reel, reel matrix shakes like telling you what is about to come on the final landing screen.
All the payline are there on both sides of the reel matrix and left area is where you can check the complete paytable if you want to.
Journey To The West Slot Gameplay
Like any other slot game, here too you have to pick few common options before you hit the spin and they all are available right there at the bottom of the screen. Anyways, you first need to pick how many lines you want to wager your money on along with number of coins and their values. Last step is hit the spin and reels start rolling offering you your landing screen in few seconds. If you are an advance user, you can try its Auto Spin or Bet Max feature to roll the spin faster in quick succession without interacting with all the options again and again after each spin.
The most eye catching part is when you win something as then a royal door opens to take you on another screen where you have to impart in the bonus round. Anyways, even if you are a new slot player, you are told about each element of the game at the beginning like scatter symbol, wild symbol, and bonus round that eases your pressure a bit.
Overall, it is a beautiful slot game from a new developer and you must try it to feel the creativity of the developer at the max!